In the summer of 1997 five musicians from several popular bands in the St. Louis scene got together to play music for a party near Eureka, Missouri. The list of their musical associations reads like a "Who's Who" of professional music in the Midwestern United States.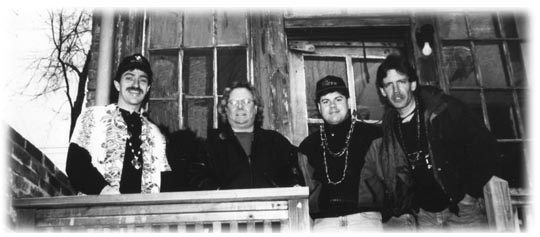 The unique sounds and grooves of that evening created such an impact that those five musicians decided unanimously to create the band Nickel Jones. And they've been playing together ever since.
After several years of public appearances and recording projects, Nickel Jones still jams with the fresh styles and rhythms that they had in the beginning. If you come to see them you will often see the large family of musical friends that have played with the members of Nickel Jones. We invite you to find out more about Nickel Jones and to feel the music for yourself.