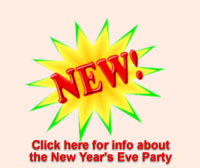 (The Sesquicentennial Steering Committee would like to thank all those who helped with the year-long celebration in 2006. The new web site for the O'Fallon Historical Society is www.ofallonmohistory.org so please re-direct your browser as this site will be closed down in early 2009.)
We're having a big birthday in 2006, our 150th, otherwise known as a sesquicentennial. During the 1956 O'Fallon centennial celebration more than half our citizens turned out, and more than three times our population at that time attended and took part in a very big weekend.
Now a community of nearly 70,000 people, new and old residents alike have an opportunity to share O'Fallon's history, present and future.